Cookie Policy
Effective Date: 30 October 2023
Introduction
Welcome to DEV-3 Agency and our website, dev-3.com. We value your privacy and are committed to providing transparency about the use of cookies on our website. This Cookie Policy explains what cookies are, how we use them, and your choices regarding cookies. By using our website, you consent to the use of cookies as described in this policy.
What Are Cookies?
Cookies are small text files that are stored on your device when you visit a website. They are widely used to make websites work more efficiently and improve the user experience. Cookies can be "persistent" or "session" cookies. Persistent cookies are stored on your device for a specific period, while session cookies are deleted when you close your web browser.
How We Use Cookies
At DEV-3 Agency, we use cookies for a variety of purposes, including:
Essential Cookies: These cookies are necessary for the website to function properly. They enable you to navigate our site and use its features.
Analytical/Performance Cookies: These cookies help us understand how you interact with our website by collecting information on page visits, traffic sources, and other analytical data. They help us improve our website's functionality and user experience.
Functional Cookies: These cookies enable our website to remember choices you make (such as your username or language) to provide enhanced and personalized features.
Marketing Cookies: Marketing cookies are used to track your online activity and collect data for targeted advertising. They help us deliver relevant content and advertisements to you.
Your Cookie Choices
You can choose to accept or decline cookies through your web browser settings. Most web browsers automatically accept cookies, but you can usually modify your browser settings to decline cookies if you prefer. However, this may prevent you from taking full advantage of our website.
Contact Us
If you have any questions or concerns about our Cookie Policy or how cookies are used on our website, please contact us at support@dev-3.com.
Changes to This Cookie Policy
We may update our Cookie Policy from time to time to reflect changes in our practices and services. The effective date of the updated policy will be indicated at the top of this page.
Approach
We have an optimized workflow for design and development, which allows us to control the process and maintain quality at the same high level from project to project. The process is shown below.
01

Enquiry & beginning
Scope of work and project kick-off
02

Discovery & research
Customers and competitors research
03

Wireframing & prototype
Digital sketching of your future site
04

UI & UX design
Visual creation of your future site
05

Coding
Bringing your future site to live
06

Quality check
Ensuring your project is bug-free
07

Deployment & release
Move site to your server
08

Post-launch support
Happy support
Reviews of our fantastic customers
We work hard to ensure that our customers are always happy with the delivery result. Read reviews which speak for themselves.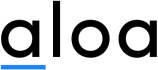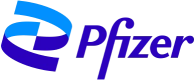 Request a quote
Drop us a line about your project and we will contact you as soon as possible.