Wordpress Development Services
Theme development

Plugin Development

Woo-commerce Development

Wordpress Integrations

Wordpress Design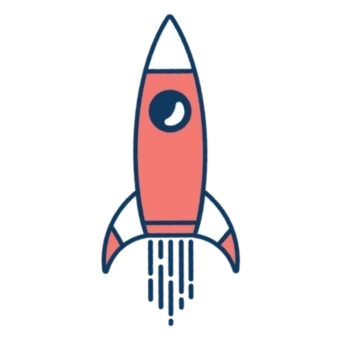 Theme development
Plugin Development
Woo-commerce Development
Wordpress Integrations
Wordpress Design
Get Service

When you need a website that is different and better than your competitors, the most correct approach in developing a site on Wordpress is to develop a theme. We at dev-3 have the highest level of expertise in developing themes for sites on wordpress at various levels of complexity. Our experience saves you time and money. Only by turning to experienced and proven theme developers for wordpress you can get quality theme development service.
Very often for sites on Wordpress require such a service as plugin development. Nowadays there is indeed a huge number of ready-made plug-ins that are free or can be purchased at a specialized plug-ins marketplace. But often they can not fully cover all the needs. You need to develop plugins from scratch, or modify existing plugins. And we can help with that. It's important to comply with the Wordpress code and to use the Wordpress api correctly for this.
If a wordpress site is an online store, it's most likely made with woo-commerce, an add-on plugin on top of standard wordpress. This WooCommerce has all the typical functionality of an online store, including checkout and shopping cart pages, and there are ready-made payment integrations. For the correct operation of woo-commerce on the site requires its proper configuration, as well as most likely the styling of pages and functionality in accordance with the main theme of the site. It is important to comply with the wordpress code, to use api correctly.
Integrations refer to the connection to anything provided by a third party. These can be payment systems, calendars, booing systems, or anything else. Proper integration requires adhering to the rules for using the api of Wordpress as well as the api of the service being integrated, but for experienced developers this has never been a problem. We have a lot of experience in integrations and we provide this service to our clients on a regular basis at a very high quality level.
Website design on wordpress allows you to create a unique website that will solve your business objectives. This process can include the design and development of a site on wordpress and then installing it on web hosting. A successful web design requires the right approach. Web design development is a priority at dev-3. We offer a well-established webpress design process that involves all the required specialists to perform the steps of Wordpress design.
Approach
We have an optimized workflow for design and development, which allows us to control the process and maintain quality at the same high level from project to project. The process is shown below.
01

Enquiry & beginning
Scope of work and project kick-off
02

Discovery & research
Customers and competitors research
03

Wireframing & prototype
Digital sketching of your future site
04

UI & UX design
Visual creation of your future site
05

Coding
Bringing your future site to live
06

Quality check
Ensuring your project is bug-free
07

Deployment & release
Move site to your server
08

Post-launch support
Happy support
Reviews of our fantastic customers
We work hard to ensure that our customers are always happy with the delivery result. Read reviews which speak for themselves.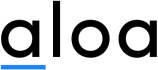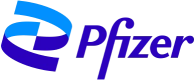 Request a quote
Drop us a line about your project and we will contact you as soon as possible.
Our WordPress development services and adept team are proficient in crafting personalized WordPress websites and adept at overcoming any challenges related to WordPress implementation or improvement. It is the right time for you to promote your brand's presence and tailor your website to fit your needs. We cater to a diverse clientele, including agencies, startups, and large enterprises, helping them amplify their business potential with WordPress solutions.
Our audit team is highly responsive, leading the way with experts who understand the critical leads in system architecture. As an architect specializing in CMS design, it is imperative to stay on retainer with companies seeking cutting-edge practices.
Our Professional and Custom WordPress Website Development Services 
Our professional WordPress creation services are committed to delivering cutting-edge solutions that elevate your online presence. We specialize in creating dynamic and visually stunning websites tailored to meet the unique needs of our clients.
Whether you're launching a new business or looking to revamp your existing site, our team of skilled developers is dedicated to turning your vision into a digital reality. Our comprehensive services cover everything from strategic planning and design to robust creation.
WordPress UX/UI Design and Custom Development
At the core of our creation process is a strong emphasis on User Experience (UX) and User Interface (UI) design. We recognize the importance of a website that is not only visually appealing but also user-friendly, playing a vital role in engaging and retaining visitors.
Our UX/UI design services focus on developing interfaces that truly represent your company brand and enhance the overall user journey. Our design strategy aims to harmoniously blend visual appeal with practical functionality, making each interaction intuitive and purposeful for your users.
Ongoing Website Development
Our WordPress web-design services commitment doesn't end with the launch of your website; we believe in nurturing lasting digital partnerships. Whether it's implementing new features, optimizing performance, or addressing evolving security concerns, we're here to provide continuous support.
So with our proactive approach, your website evolves alongside your business, keeping you at the forefront of digital innovation. For ultimate success, it's perfect to plan with a mobile-first approach, considering desktop compatibility while running our software. In consulting, adopting a multi-level strategy is essential for addressing diverse client needs effectively.
Customization & Upgradation Service
Our customization services cater to the unique needs of evolving businesses. Recognizing that a standard approach doesn't suit everyone, we tailor your website to keep pace with your changing business needs. From revamping the WordPress website design services for a modern look to integrating new functionalities for strategic alignment, our services ensure your website is a versatile and proactive component of the arsenal.
In the fast-paced digital world, continuous improvement is key advice. With our service, your website remains secure, efficient, and equipped with the latest features.
WooCommerce Development
To quickly launch an online store, you can use WooCommerce. This is an e-commerce plugin that is installed on a WordPress site. Together, they provide everything you need to quickly create a web store — design, the ability to perform high-quality analytics, marketing tools, payment, and delivery.
WooCommerce development allows you to implement the main features of e-stores:
loading products;
creating catalogs;
design customization;
adding features;
order management;
enable geolocation, etc.
WooCommerce integration allows you to combine this e-commerce plugin with various applications. As a result, you will automate and improve the work of your website as much as possible.
Plugin Development
The main reason for the extended functionality of a WP site is its plugins. Any of them is based on PHP code, the logic of its work, and the API's correct use. That is why the main task of WordPress plugin development is:
the creation of new functionality with the lowest possible load;
compatibility with the core;
clever work of the code in a constantly updated system.
There are many ready-made plugins on the Internet, but often they do not meet expectations. In this case, it is better to contact the developers who will promptly create an add-on to provide the necessary functionality for your project and explain its work and features of the expertise solution. It is also possible to refine existing plugins to expand their capabilities.
Our Development Process 
Our service is designed to cater to our consumer's specific goals, putting them at the center of the process. We begin by exploring and discussing with our users their vision, business objectives, and target audience. This discovery phase plays a role in creating a roadmap that guides our development team throughout the project's lifecycle.
Ensuring quality is a part of our creation of technology. We conduct testing to address any problems ensuring that the final product does not look visually attractive and that also mobile functions flawlessly. After delivery, we remain committed to our clients. Our development process goes beyond creating a product; it aims to build lasting partnerships and empower clients with solutions that promote growth and adaptability in the long term. Our team, comprising great minds with innovative ideas, reflects the expert direction needed to solve complex infrastructural challenges.
Our Development WP Tools
Our development game is strong, and we've got a killer toolkit to back it up. When it comes to whipping up dope WordPress sites, we roll with some serious plugins and tools that make the whole process smoother than a fresh jar of peanut butter.
One of our go-to tools is Advanced Custom Fields – it's like the secret sauce that lets us customize WordPress like nobody's business.
Now, when it's time to strut our stuff in the e-commerce arena, WooCommerce is our heavyweight champ. This plugin is the real MVP, turning any WordPress site into a full-blown online store. And let's not forget about good ol' Yoast SEO – the guardian angel of search engine rankings.
Frequently Asked Questions 
How much time does it take to build a new website?
The time required to build a new website can vary significantly based on several factors. A simple static website with basic information and minimal functionality may take a few days to a couple of weeks to develop. A more complex website with dynamic content, interactive features, and e-commerce capabilities could take several weeks to several months.
What activities are involved in the development and operation of e-commerce portals?
The development and operation of e-commerce portals encompass a range of activities to establish and maintain a successful online platform. In the development phase, activities include strategic planning, market research, and the creation of an intuitive user interface.
Once the e-commerce portal is live, ongoing operational activities become essential – regular maintenance, software updates, and security measures are critical to address technical issues and protect against potential threats.
What's the difference between pre-made and customized themes in website design?
The distinction between pre-made and customized themes in website design lies in the level of flexibility and uniqueness they offer. Pre-made themes, often referred to as templates, are readily available and can be easily applied to a website, making them a quicker and more cost-effective option. Customized themes involve a more personalized and intricate design process.
Can we integrate an ERP or CRM tool with WordPress?
Yes, it is possible to integrate ERP (Enterprise Resource Planning) or CRM (Customer Relationship Management) tools with WordPress. Numerous plugins are available that facilitate the integration process, allowing businesses to manage their customer data, inventory, and other critical processes directly from the WordPress interface.
What are extensions all about? Can they be added as and when needed?
Extensions, commonly referred to as plugins in the WordPress ecosystem, are modular add-ons that extend the functionality of a WordPress website. These can be added as needed, offering a flexible and scalable way to enhance the website's features. From SEO tools to e-commerce solutions, there is a wide array of extensions available in the WordPress plugin repository.
What is enterprise WordPress development?
Enterprise WordPress development involves creating highly scalable, secure, and customized solutions tailored to the specific needs of large-scale businesses. Enterprise WordPress development often includes advanced features such as user role management, e-commerce integration, and seamless collaboration tools.
Security, performance optimization, and integration with other enterprise systems are paramount in this type of development to meet the unique demands of large organizations.
Will I get a dedicated Project Manager for my WordPress Website Development Services?
Yes. The Project Manager is responsible for project planning, resource allocation, and timeline management, ensuring that the WordPress website development aligns with the client's expectations and business goals. This dedicated role enhances coordination and streamlines the development process, contributing to the successful delivery of the project.
What types of WordPress development services do you offer?
WordPress development services cover a broad spectrum of offerings, including but not limited to:
Custom Website Development.
Theme Development.
Plugin Development.
E-commerce Development.
Migration Services.
Maintenance and Support.
The type of full-service chosen depends on the client's needs and the objectives of their online presence with Professional WordPress development agencies.