Shopify Development Services
Theme development

Applications Development

E-commerce Development

Shopify Design

Theme customization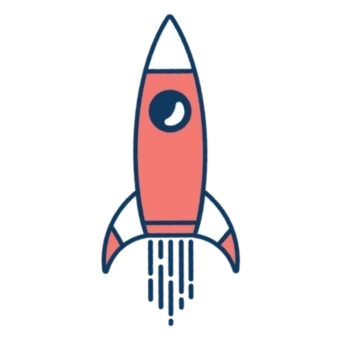 Theme development
Applications Development
E-commerce Development
Shopify Design
Theme customization
Get Service

Theme development for the site on the Shopify for us at the company dev-3 is a fairly frequent task. We have a proven and established process for developing themes on Shopify. Theme development is usually required to develop a unique in terms of design and functionality of the site, which should effectively solve the business goals set by the client. Development of a unique theme allows our clients to achieve an increased conversion and income from sales that they are getting from their online stores.
Very often for sites on Shopify require such a service as application development. Nowadays there is indeed a huge number of ready-made applications that are free or can be purchased at a specialized application marketplace. But often they can not fully cover all the needs. You need to develop applications from scratch, or modify existing apps. And we can help with that. It's important to comply with the Shopify code and to use the Shopify api correctly for this.
Shopify is one of the most popular platforms for online stores, and it takes literally days to launch a store on Shopify, which means a simple solution based on a template with a small amount of simple products. However, Shopify is practically unlimited in terms of the complexity level of stores. Different paid plans, such as Shopify Plus allows you to make absolutely custom and very complex online stores, capable of covering any functionality, which also includes Shopify customized checkout and cart pages.
Website design on Shopify allows our client to get a unique website that solves their business goals more effectively. This process can include the design and development of a site on Shopify. A successful web design requires the right approach. It also can include a discovery and wireframing phases. Web design & development is a priority type of service at dev-3. We offer a well-established Shopify design process that involves all the required artists and specialists to perform the successful steps of Shopify design.
Customization of the Shopify themes is a rather frequent and high-priority task for us at dev-3. We have a proven and established process for customizing themes on Shopify. Theme customization is usually required for the unique design and functionality of the template, which was purchased on the marketplace. Customization of a unique theme can slightly save development time and budget before launch, but may lead to problems such as not excellent performance Google Pagespeed.
Approach
We have an optimized workflow for design and development, which allows us to control the process and maintain quality at the same high level from project to project. The process is shown below.
01

Enquiry & beginning
Scope of work and project kick-off
02

Discovery & research
Customers and competitors research
03

Wireframing & prototype
Digital sketching of your future site
04

UI & UX design
Visual creation of your future site
05

Coding
Bringing your future site to live
06

Quality check
Ensuring your project is bug-free
07

Deployment & release
Move site to your server
08

Post-launch support
Happy support
Reviews of our fantastic customers
We work hard to ensure that our customers are always happy with the delivery result. Read reviews which speak for themselves.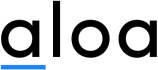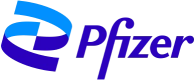 Request a quote
Drop us a line about your project and we will contact you as soon as possible.
Shopify is a user-friendly e-commerce platform. This service helps small businesses prepare a web-based store and sell online. Our Shopify development services create eCommerce stores on Shopify with highly scalable and functional efficiency for all businesses. We specialize in providing Shopify design and creation services to businesses and agencies. Whether you need a brand store, with features a custom solution app assistance with shop migration, or a dedicated Shopify team our focus is on delivering exceptional technical expertise, operational efficiency, and timely results. We are ready to launch your shop with packaged presets and built-in features and apps. Whether you're just starting or a merchant looking to set up a dropshipping shop this solution is perfect for you.
At our Shopify e-commerce development company, we offer exclusive Shopify web design and creation services to a range of clients, from corporations and small businesses to startups. Whether you need a customized Shopify shop or assistance partner, with migrating your existing website to the Shopify platform we have you covered. Our team of experts is dedicated to creating professional websites that align with your requirements and vision while keeping you ahead of the competition. All workers are engaging in top-rated quality development – founder, head, senior, strategist and also consultant, and chief.
We offer customized service subscriptions designed to assist you in managing and expanding your store. So select the package that suits your needs right now and enjoy a range of services through a monthly subscription! And if you have a project feel free to reach out to us. We will get back to you promptly.
Our Full Suite of Shopify eCommerce Development Services
We offer eCommerce services that blend advanced tech, code inventory, and innovative design, enhancing your online presence and sales. Our process includes creating a custom, user-friendly shop that reflects your brand and engages customers. Focusing on a balance between aesthetics and functionality, we ensure your store is an engaging experience with responsive design and intuitive navigation, enhancing the customer's journey. We specialize in creating robust, scalable stores, enhanced with custom apps and third-party API integrations. Beyond setup, we offer ongoing support, updates, and optimization, focusing on your business growth and adapting to market trends and customer needs.
Shopify Store Development
When it comes to building a shop the main goal is to create a one-of-a-kind user space. A crucial aspect of Shopify store creation is optimizing the user interface for navigation. This involves organizing product categories in a manner implementing menus and simplifying the checkout process. To further enhance functionality apps provide tools for marketing, analytics, and customer engagement.
Effective development means creating a digital space that reflects the brand and facilitates transactions, crucial for staying competitive in e-commerce. It is a global solution to set up businesses with modern communication technology.
Shopify Theme Development
Creating themes should be careful because this is the distinguishing feature of your marketplace from competitors. The best place to start is by reviewing existing versions. Our group discusses wishes with the customer and makes their proposals. The team focuses on well-organized content, color contrast, intuitive appeal, and clear visibility of the offer and prices. Themes creation also includes additional demos of specific features of your product or service.
Shopify App Development
This app store has more than 2500 different plugins for online shop owners. Even top sellers select this platform to manage their marketplace successfully. Our experts use two ways to build shop app-on:
A custom app is created using the API. This allows you to add features, manage, earn, and sell the application.
Building a public app-on and then selling it inside the platform. A certain profit comes from each sale of the application.
Your first application will not be complicated and incomprehensible. Our experts walk you through the process of obtaining an API key, creating a test version of the shop, and doing other experiments with the API. After the system approves your app, you may sell it in the Store.
If you choose to sell your application through the system, the profit can be about 80%. The creation app is carried out in several successive stages. Experts from Shopify website development services have a lot of experience, so they follow the work plan:
Planning and research.
Exploring the app-on ecosystem.
Checking your app inside the resource.
Developing a new addition or operating with an existing one.
Submitting the finished add-in to the shop.
Controlling the state of your application.
We carefully studied the platform manual to work correctly inside the systems. Some costs go into creating a tool, but our list of services also consists of the extension, verification, implementation in the shop, control, and support.
Shopify Maintenance and Support
Maintaining and supporting your trusted Shopify store is crucial for its national success. This involves updating the platform, theme, and plugins to ensure you have the features and security measures in place. Additionally, it's important to perform maintenance interactive tasks such as checking for links, optimizing page speed, and ensuring a user experience on different devices.
Shopify Migration
Many users are thinking about migrating their sites or marketplaces to a special platform after average review reasons. This gives certain advantages: the rapid growth of the business, the convenience of controlling the online shop, etc. If you plan to migrate your website, then it is important to define and configure some items:
Posts and articles in blogs.
Removing definite protocols from your assets.
URL redirection.
Client passwords.
Protocol independent assets.
The platform has an import process that transfers most of your product or service info. But when you create a shop inside the system, you get a question about which resource you are migrating to Shopify from.
Process Followed by Custom Shopify Web Development Company
To create a website, our professional company initiates an in-depth discussion to comprehend the client's business requirements, brand image, and target audience. Once the objectives are set, the process of developing a Shopify store commences by selecting or designing a theme. Customizing visual elements ensures that the brand is accurately represented. Following this integrating features, payment gateways and applications enhance the functionality and user-friendliness of the shop. Extensive testing guarantees a customer experience.
Advantages Of Choosing DEV-3 As Your Shopify App Development Company
To hire a reliable and certified Shopify expert to perform a complete type of virtual marketplace customization, you should spend about $500. But you can also find a professional who provides your Internet store with limited functionality. This kind of operation will be estimated at $100-250.
Take your virtual site to incredible success, change, and correct data to attract customers.
"Our clients are always confident that we will finish the task with the best approach and without micromanagement."
You may be sure that our agency's specialists offer complete settings at the most attractive price. We carefully study your project and your requirements to work quickly, accurately, and efficiently. Entrust your Internet platform to real professionals from DEV-3!
Frequently Asked Questions
How much does it cost to hire a Shopify developer?
The price of hiring a developer can vary depending on factors such as the complexity of the project, their experience level, and the extent of customization required. Freelancers typically charge between $25 and $150 per hour. On the other hand, a creation agency that provides a range of services may charge anywhere from $3,000 to $30,000 or even more depending on the scope of the project.
What does a Shopify developer do?
A Shopify developer is an expert in creating and building shops using the platform. They utilize HTML, CSS, and Shopify's Liquid language to craft appealing and user-friendly storefronts. Their expertise lies in customizing themes or designing layouts that align your presence with the identity of your business.
Does Shopify have any monthly charges?
Shopify offers pricing plans tailored to business requirements. For small businesses, there is the Basic Shopify plan, which costs $29 per month. The Shopify plan, priced at $79 per month, is designed for growing businesses. Includes features. For those with requirements, the Advanced Shopify plan offers enhanced tools. Is available at $299, per month.
What is the difference between Shopify and Shopify Plus?
Shopify suits small to medium-sized businesses with features like customizable themes, payment options, and a user-friendly admin interface, ideal for startups or moderately growing businesses.
How long does it take to build a Shopify website?
The duration required to construct a website can differ depending on the complexity of the project, the level of customization desired, and how responsive the site needs to be. For a store, it usually takes several days to a few weeks. However, if you have designs or a large catalog of products it might take weeks or even months to complete.
What are the benefits of hiring a Shopify web development agency?
When you hire a web development agency you benefit from a team of professionals including designers, developers, and project managers. This guarantees that your online store will have a design and robust functionality.