Laravel Development Services
Laravel API development

Laravel e-commerce development

Laravel support and maintenance

Custom Laravel development

Laravel enterprise development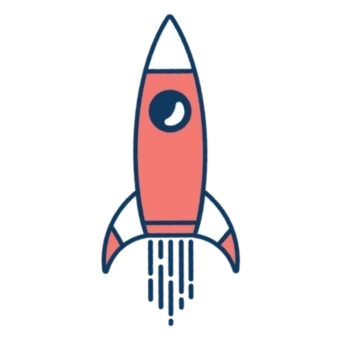 Laravel API development
Laravel e-commerce development
Laravel support and maintenance
Custom Laravel development
Laravel enterprise development
Get Service

Developing API on Laravel is quite popular, due to the fact that Laravel has an excellent set of features and flexibility for that. Our clients often come to us when they need to develop their own API, for instance to connect the backend of their custom Enterprise website and mobile application. Hiring professional Laravel team, who have large and successful experience in realizing such kind of tasks, you get a guarantee that your project will be definitely completed and successfully launched.
When you need custom online store with a high level of flexibility, integration, one of the most effective approach is developing a e-commerce on laravel. We at DEV-3 have the highest level of expertise in developing custom e-commerce sites based on laravel framework and at a various levels of complexity. Our experience saves you time and money. Only by engaging experienced and proven laravel developers you can get quality development service. Know more how we can help you with web portal development by sending us an enquiry.
Maintaining and supporting of complex enterprise and other Laravel projects can often require a higher level of expertise from the Laravel development team. Reasons for this can be: working with legacy code, outdated package versions, poor and spaghetti code from previous developers, problems with the original project architecture. We are DEV-3, and we have a lot of experience supporting and fixing Laravel projects after other bad developers.
Laravel as a technical tool which is very well suited and often used when it is necessary to develop a non-typical web project. In other words, custom designed, which will precisely and perfectly solve quite specific tasks. We at DEV-3 specialize in developing custom solutions for our clients, and have successfully completed a number of projects for startups and MVPs using Laravel framework. Send us request and get a free consultation on your custom website from us.
Complex and usually custom Enterprise Laravel websites with non-topical functionality that have been designed and developed to solve a complex set of tasks within a corporation or enterprise. Such systems usually have a large number of regular users, large volumes of information and different types of its processing visualization, etc. We at DEV-3 have experience in developing Laravel enterprise applications for fortune 100 companies. You are welcome to contact us for consultations about the development of an enterprise web application.
Approach
We have an optimized workflow for design and development, which allows us to control the process and maintain quality at the same high level from project to project. The process is shown below.
01

Enquiry & beginning
Scope of work and project kick-off
02

Discovery & research
Customers and competitors research
03

Wireframing & prototype
Digital sketching of your future site
04

UI & UX design
Visual creation of your future site
05

Coding
Bringing your future site to live
06

Quality check
Ensuring your project is bug-free
07

Deployment & release
Move site to your server
08

Post-launch support
Happy support
Reviews of our fantastic customers
We work hard to ensure that our customers are always happy with the delivery result. Read reviews which speak for themselves.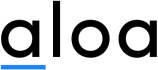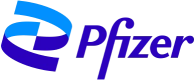 Request a quote
Drop us a line about your project and we will contact you as soon as possible.
Our team is highly proficient when it comes to web programs. We are committed to designing user-centric web platforms that elevate the customer experience with a company.
Our experts in Laravel development services effortlessly create solutions for both web software and mobile apps tailored to meet your corporation's needs.
If our existing team isn't enough, for your project we can bring in coders to make sure all your project necessities are fulfilled.
Advantages of Laravel Development Service
Flexibility:
One of the benefit of choosing our services is the flexibility. Laravel's modular packaging system and Composer-based reliance management enable workers to create programs. This adaptability guarantees that as your business augments your framework-powered application can effortlessly adapt to handle user volumes and assimilate functionalities.
The enterprise has developed a robust SaaS engine that provides extensive customization options to its clients. This technique, appropriate for a variety of business models, makes use of the MVC architecture, offering several advantages for scalability. Furthermore, it leverages open-source technologies to enhance the platform's flexibility and innovation potential.
Rapid Coding with Elegant Syntax:
Syntax is known for its elegant nature, which greatly speeds up the process. It empowers coders to write code that's both clean and concise. The framework simplifies tasks such as routing which ultimately reduces the time needed to create programs. It enables you to expedite project completion while maintaining high-quality code thus maximizing the productivity of your team.
Powerful Security:
Ensuring security is needed in web coding and the framework stands out in this regard by offering many security features. Moreover, the framework integrates the Bcrypt hashing algorithm for password encryption bolstering the security of user authentication.
By opting for such services, businesses can take advantage of these security measures to protect data and create apps that inspire trust among users thereby establishing a secure and dependable online ecosystem.
Laravel Development Services We Offer Are
Our collection of framework Development Services aims to supply necessities with all web-based explanations. We utilize the capabilities and sophistication to offer a range of services that can enhance your presence. These include eCommerce, API, Extension Development, and more.
Whether you require a website or a complex web-based app, with customized features our team of coders is ready to deliver high-quality results that are scalable and performant. Keep reading to discover the creation Services we offer to elevate your operations.
Custom Framework Development
We offer web-based solutions through our services. They are designed to cater to the prerequisites of enterprises looking for web solutions. Whether you require a web portal, a feature-packed business app, or a customized platform.
eCommerce Development
We allow businesses to excel in the marketplace with flexible online stores. Our proficiency in Laravel application development services guarantees that eCommerce platforms are not just visually attractive but also finely tuned for performance offering a base for expansion in the fiercely competitive industry.
API Development
With the power of this framework, we can create efficient APIs for integration with external services, mobile apps, and other systems. Our team builds APIs that follow industry standards for scalability. Whether you want to improve features or add functionality our services offer a streamlined solution. We prioritize performance and reliability in APIs enabling data exchange and communication that helps industries boost their reach and improve UI.
Extension Development
Our services are designed to meet the needs of businesses that want to enhance the abilities of their applications. Whether you need to add features to improve existing functionalities or tailor your Laravel-based system our team creates extensions that incorporate with your application. By leveraging framework architecture we ensure that these extensions are user-friendly, easy to maintain, and scalable. Our services empower businesses to adapt their applications as their requirements evolve offering them an expandable solution.
Migration & Update
To ensure a transition to the recent version of Laravel, our Migration & Update services are designed to keep your applications current and protected. Whether you're migrating from versions or updating from a framework our skilled team carefully strategizes and carries out the entire process. Our services not only future-proof your apps but also enhance performance and security.
Maintenance & Support
We offer long-term assistance to businesses ensuring that their applications remain healthy and perform at their best. Also, we understand the importance of providing businesses with peace of mind knowing that their web applications are being taken care of by professionals. This allows them to concentrate on their business activities without any worries.
eCommerce and Marketplace Development
eCommerce Development with Laravel:
It is widely recognized as a framework for creating eCommerce offering a foundation to create online stores that are both scalable and feature-rich. The modular structure of Laravel makes it easy to integrate tailored features allowing businesses to customize their platforms according to their requirements.
Moreover, this framework comes equipped with built-in functionalities like Blade templating and robust authentication mechanisms, which contribute to the development of appealing and secure stores. Whether you're building a small-scale boutique eCommerce site or a large-scale online marketplace, this framework's versatility, scalability, and developer-friendly features make it an excellent choice for us. It effectively caters to the evolving needs of businesses in today's marketplace.
Marketplace Development with Laravel:
Laravel development company is an option when it comes to constructing marketplaces as it provides a foundation for connecting buyers and sellers. The framework's modular structure and powerful functionalities make it ideal for creating dynamic marketplace solutions. Our coders can easily incorporate features like payment gateways order tracking and seamless communication channels between buyers and sellers. It also proves to be beneficial when integrating real-time messaging, inventory management, or external payment processors into the marketplace. Due to its focus on security and the active community of builders supporting it, Laravel website development services are a choice for building innovative marketplaces.
Headless and Microservices 
Headless development refers to the method of separating the front end and back end of a web-based app, which offers scalability. So Laravel is used for the backend while technologies, like Vue.js or React, are utilized to develop the frontend. This separation allows developers to create a dynamic user interface while taking advantage of Laravel's robust backend capabilities.
Microservices implies breaking down an app into autonomous services that can be deployed individually each responsible for specific functionalities. By adopting them in the expansion it enhances scalability, maintainability, and flexibility.
By adopting microservices in development businesses can respond quickly to changing requirements with increased agility. Each microservice can have its database for data management and can be formulated using technologies suitable for its specific functionality.
Laravel Mobile App Development Services 
Utilizing applications brings advantages, including a streamlined development process that facilitates code sharing, across web and mobile platforms. Our Mobile App Creating Services are designed to cater to businesses in need of feature-rich mobile solutions. Whether our clients require an iOS or Android app or prefer a platform solution our team of skilled developers is experienced in leveraging it to meet their specific mobile app requirements.
Why opt for Laravel Web development company?
Choosing it for creating web apps provides benefits making it a popular option, for both developers and businesses. A major advantage of using Laravel is its expressive syntax, which greatly accelerates the speed of the development process. The framework emphasizes the importance of writing easily understandable code, which helps developers work efficiently and simplifies the process of maintaining and expanding projects. Additionally, it stands out by providing built support, for important features like routing, caching, and authentication. This empowers coders to focus on creating features without having to start from scratch. Moreover, Laravel emphasizes security making it a dependable option for building web applications. Overall selecting it as a foundation for web development means choosing a framework that combines efficiency with an ecosystem and reliable security measures. All of which makes it an excellent choice for building high-performing web apps.
Frequently Asked Questions 
What is the approximate duration for Laravel development?
The time required for development projects can differ significantly depending on a variety of factors. In the case of, sized projects the development process generally takes anywhere from a few weeks to a couple of months. Conversely, larger and more intricate projects, like enterprise-level applications or complex platforms, may necessitate a development period. For projects, the timeline can extend over months or even up to a year.
Do you offer support services?
Our main focus is to provide customer-centric support services. Also support services cover a range of offerings, such, as maintenance, updates, and problem solving.
Our dedicated support team ensures that clients receive responses to their inquiries, help with any difficulties they may encounter, and guidance on making the most out of the features offered by Laravel.
What is the estimated cost of a standard Laravel application?
The cost for fundamental website creation begins at approximately $150-$300. However, more intricate websites that require custom functionalities can incur expenses reaching into the thousands of dollars.
Do you modify an existing site?
Our expertise lies in adapting and improving websites to keep up with changing business requirements and stay in line with the up-to-date industry norms. Our services extend to varied elements of expansion, including updating outdated code, adding new functionalities, enhancing security criteria, and optimizing database enactment.