Privacy Policy
Effective Date: 28 October 2023
Introduction
At DEV-3 agency, we are committed to protecting your privacy. This Privacy Policy outlines how we collect, process, disclose, and protect information that applies to you as an identifiable individual. We regularly update this Privacy Policy to reflect any material changes, and we encourage you to review it periodically.
The primary purpose of this Privacy Policy is to specify the data we collect from visitors to our website, dev-3.com (the "Site"), as well as our platforms and the services available through our Site, products, and platforms (collectively, the "Services"). We explain why we collect this data and how we process it.
Data We Collect
We collect information from you directly, from third parties, and automatically when you use our services.
Information We Collect Directly from You may include:
Your name
Email address
Company name
Job title
Phone number
Payment information
Records and copies of your correspondence
Search queries or information about your viewing history
We collect this information when you request or purchase our products or services, contact us, navigate the Site, use the Services, or provide it via "contact us" or other feedback form links on the Site.
Information We Collect from Other Entities:
To provide our Services, we may collect information, including personal information, from third-party sources such as business customers, service providers, marketing partners, data analytics providers, advertising networks, data brokers, data aggregators, or other third parties. This information may be combined with other data we have collected about you to provide our Services, complete your requests, or facilitate transactions initiated via the Services.
The third-party platforms that manage the information they collect from you are responsible for how they handle that data. We have no control over third-party platforms' data practices. To learn how they use and disclose your data, please refer to their respective privacy policies.
Children's Privacy
Our Services are not intended for individuals under the age of 18 ("Children"). We do not knowingly collect personally identifiable information from anyone under the age of 18. If you are a parent or guardian and you are aware that your Child has provided us with data, please contact us at hello@dev-3.com. If we become aware that we have collected data from children without parental consent, we will take steps to remove that information from our servers.
Our Use of Cookies and Other Tracking Mechanisms
We use cookies and similar tracking technologies, including beacons, tags, and scripts, to track user activity when you use our Services. Cookies are small files containing anonymous unique identifiers that are sent to your browser from a website and stored on your device. These tracking technologies are used to collect and analyze information, improve the quality of our Services, and provide continuous enhancements. You can configure your browser to refuse all cookies or notify you when a cookie is being sent. However, please be aware that rejecting cookies may limit your ability to use certain portions of our Services.
How We Use the Data We Collect
We use the collected data for various purposes, including but not limited to:
Reviewing information you have provided and providing feedback when appropriate
Providing product and service information upon your request
Fulfilling our obligations and enforcing our rights arising from contracts between you and us
Notifying you about changes to our Services or any products or services we offer
Communicating with you about your use of our Services, responding to inquiries and complaints, and providing customer support
Contacting you via email or text messages regarding services you have requested
Verifying that you meet the eligibility requirements for purchasing or receiving our Services
For marketing purposes, including promoting our Services or those of our customers, providing special offers, promotions, news, newsletters, and other marketing, advertising, and promotional materials
Better understanding how users access and use our Services for research and analytics purposes
Administering surveys and questionnaires, such as market research or user satisfaction purposes
For research and analytics purposes, including analyzing data, identifying trends and issues, and creating statistical reports, as well as analyzing the accuracy and effectiveness of our Services
Investigating, preventing, or taking action against illegal activities, suspected fraud, and potential threats to the safety of any person or violations of our Policy, as necessary
Links to Other Websites
Our Site may contain links to other websites. We do not control or endorse the content or practices of these websites. This Privacy Policy does not apply to these other websites, which are subject to their respective privacy and other policies.
How We Share the Data We Collect
We may engage third parties to assist us in providing our Services (e.g., maintenance, analysis, audit, payments, fraud detection, marketing, and development). Third parties involved in providing these functions will have access to the information you provide to us as reasonably necessary to perform pre-negotiated tasks on our behalf. We ensure that these third parties commit to preserving the information they receive and are obligated not to disclose or use such data for any other purpose.
Analytics
When using analytics services, we collect detailed statistics of the platform's usage, including but not limited to traffic data, location data, visit length, and other communication data. This non-personally identifiable information is collected and processed, among other services, by Google Analytics in an anonymized and aggregated way to improve the usability of our Services and for marketing purposes. Google Analytics is a web analytics service that tracks and reports user traffic on apps and websites. Google Analytics uses the data collected to track and monitor the use of the platform. This data may also be shared with other Google services.
Integrated Plug-Ins
Our site allows the connection of third-party software providers via an API. Please note that whenever you interact with these third-party providers, you provide your information directly to them.
Other Disclosures
In addition to the disclosures for the purposes identified earlier, we may disclose information about you:
If required by law or in connection with legal proceedings, or to establish, exercise, or defend our legal rights
In the event that we sell, license, or otherwise transfer our company, corporate rights, the platform, or its separate parts or features to third parties
Aggregate and De-Identified Information. We may also use and share aggregate or de-identified information about users with third parties for marketing, advertising, research, or other purposes. Except as provided in this privacy notice, we will not sell, share, or rent your information to third parties.
Retention and Data Subject Rights
We will retain your data only as long as necessary for the purposes set out in this Policy. We will retain and use your data as required to comply with our legal obligations, resolve disputes, enforce our legal.
Approach
We have an optimized workflow for design and development, which allows us to control the process and maintain quality at the same high level from project to project. The process is shown below.
01

Enquiry & beginning
Scope of work and project kick-off
02

Discovery & research
Customers and competitors research
03

Wireframing & prototype
Digital sketching of your future site
04

UI & UX design
Visual creation of your future site
05

Coding
Bringing your future site to live
06

Quality check
Ensuring your project is bug-free
07

Deployment & release
Move site to your server
08

Post-launch support
Happy support
Reviews of our fantastic customers
We work hard to ensure that our customers are always happy with the delivery result. Read reviews which speak for themselves.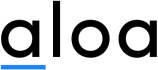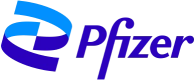 Request a quote
Drop us a line about your project and we will contact you as soon as possible.