Terms and Conditions
Effective Date: 30 October 2023
Introduction
Welcome to DEV-3 Agency and our website, dev-3.com. These Terms and Conditions ("Terms") govern your use of our website and the services provided through our website. By accessing and using our website, you agree to be bound by these Terms. If you do not agree with these Terms, please do not use our website.
Your Use of Our Website
Acceptance of Terms: By using our website, you acknowledge and agree to these Terms, our Privacy Policy, and any additional terms or guidelines that may apply to specific features or services.
Age Restriction: You must be at least 18 years of age to use our website. If you are under 18, you may only use our website with the involvement and consent of a parent or legal guardian.
Lawful Use: You agree to use our website for lawful and legitimate purposes only. You may not use our website in any way that violates applicable laws or regulations.
User Obligations
Accurate Information: You are responsible for providing accurate and up-to-date information when using our website. This includes your personal information, contact details, and any content you submit.
Security: You are responsible for maintaining the security of your account, including any login credentials or passwords. You must promptly notify us of any unauthorized use or security breaches related to your account.
Prohibited Conduct: You may not engage in any of the following prohibited conduct when using our website:
Violating any applicable laws or regulations.
Infringing on the intellectual property rights of others.
Uploading or distributing malicious software, viruses, or other harmful content.
Harassing, threatening, or engaging in any harmful behavior towards other users or our team.
Using our website for any unlawful, fraudulent, or deceptive purposes.
Intellectual Property
Ownership: All content on our website, including text, images, graphics, logos, and software, is the property of DEV-3 Agency and is protected by applicable intellectual property laws. You may not reproduce, distribute, or create derivative works based on our content without our express permission.
User Content: If you submit any content to our website, you grant us a non-exclusive, royalty-free, perpetual, and worldwide license to use, reproduce, modify, adapt, and distribute that content. You are solely responsible for the content you submit.
Privacy
Privacy Policy: Your use of our website is also governed by our Privacy Policy. Please review this policy to understand how we collect, use, and protect your personal information.
Third-Party Links
Third-Party Websites: Our website may contain links to third-party websites. These links are provided for your convenience. We do not endorse or control the content of these third-party websites. We are not responsible for the content, privacy practices, or any other aspects of third-party websites.

Limitation of Liability
Disclaimer: DEV-3 Agency and its affiliates do not warrant that our website will be error-free, secure, or continuously available. Your use of our website is at your own risk.
Limitation of Liability: To the extent permitted by law, DEV-3 Agency and its affiliates are not liable for any direct, indirect, incidental, special, or consequential damages that may arise from your use of our website.
Indemnification
Indemnity: You agree to indemnify and hold DEV-3 Agency and its affiliates harmless from any claims, losses, damages, liabilities, and expenses arising from your use of our website or your violation of these Terms.
Governing Law and Dispute Resolution
Governing Law: These Terms are governed by and construed in accordance with the laws of Ukraine. Any legal action related to these Terms must be filed in the applicable court of this jurisdiction.
Changes to These Terms
Updates: We may update these Terms from time to time to reflect changes in our practices and services. The effective date of the updated Terms will be indicated at the top of this page.
Contact Us
If you have any questions or concerns about our Terms and Conditions, please contact us at support@dev-3.com
Approach
We have an optimized workflow for design and development, which allows us to control the process and maintain quality at the same high level from project to project. The process is shown below.
01

Enquiry & beginning
Scope of work and project kick-off
02

Discovery & research
Customers and competitors research
03

Wireframing & prototype
Digital sketching of your future site
04

UI & UX design
Visual creation of your future site
05

Coding
Bringing your future site to live
06

Quality check
Ensuring your project is bug-free
07

Deployment & release
Move site to your server
08

Post-launch support
Happy support
Reviews of our fantastic customers
We work hard to ensure that our customers are always happy with the delivery result. Read reviews which speak for themselves.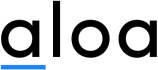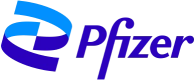 Request a quote
Drop us a line about your project and we will contact you as soon as possible.